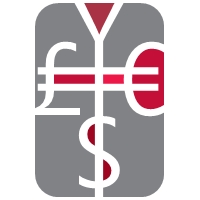 S38 Consulting Ltd……an innovation in revenue protection
Please call 0871 789 0178 or 0871 789 0183 for a no obligation discussion or email enquiry@s38c.co.uk
Based in the UK with regional offices in London, Birmingham and Gloucester we offer what is probably the World's best recovery audit service to clients of all sizes in the UK and overseas. Our consultancy services include risk free, contingency-based Accounts Payable audit and analysis covering both direct and indirect costs. We are willing and able to work on-site wherever you are based or to work remotely from our own premises; either way you will benefit from our unique cloud based recovery platform that gives you full control and visibility of every stage of the project as well as real-time reporting.
Whilst S38 Consulting may not be the largest recovery audit company, we do at all times strive to be the best and the proof is in our results.
We use our own audit and accountancy qualified staff who are all DBS (formerly CRB) checked and, we believe uniquely in this sector, S38 Consulting Ltd is registered with the Information Commissioner's Office for Data Protection under the reference ZA060340 (just type the reference in the search box to see registration details...http://ico.org.uk/esdwebpages/search). We also perform all data processing and handling using secure PGP encryption protocol within the UK and never send data overseas for processing thereby ensuring that at all times, your data is fully protected under the Data Protection Act. We perform a non-intrusive modular audit looking at one or more of the following;
Duplicate & overpayment identification & recovery audit
Contract compliance/temporary staffing
Utility audit & Telecoms audit
These services are offered on either a risk-free self funding contingent fee basis which requires no upfront fee to be paid and no budget or via the provision of our strategic partners state of the art cloud based software solution offered to you via a low cost annual licence fee which includes basic training and set-up costs. You remain cash positive at all times.
Here's what one client had to say about us "We engaged S38 to search for supplier recoveries. Right from the start, S38 have listened to what we wanted and acted accordingly in a professional and understanding way. S38 are capable, tenacious and thorough in their relentless pursuit of recoveries"
Click here to discover what resourcing you need to provide and what happens after the review?
And don't forget; YOU ONLY PAY US AFTER THE RECOVERY IS CREDITED TO YOUR BANK ACCOUNT OR FINANCE SYSTEM* And if we find nothing, you pay absolutely nothing.
Click on the links above or email us on enquiry@s38c.co.uk for further details.
Download a full brochure here.
Meet the Directors on LinkedIn;
*excluding software purchases and recruitment